How STGT gloves are made
We operate production lines in 7 of our Thailand facilities producing more than 27 Billion pieces of disposable rubber gloves per year.
Selecting the concentrated latex and Nitrile butadiene rubber
At STGT our expertise are fuse with both Natural rubber and Nitrile rubber. We focus on every detail of raw material from Ammonia, Protein content in natural latex, coagulum and many other contents.
After Natural latex and Nitrile sourcing, other ingredients are add in to form the right formula for each type of gloves. We see our expertise as the rubber chef who create the recipe for .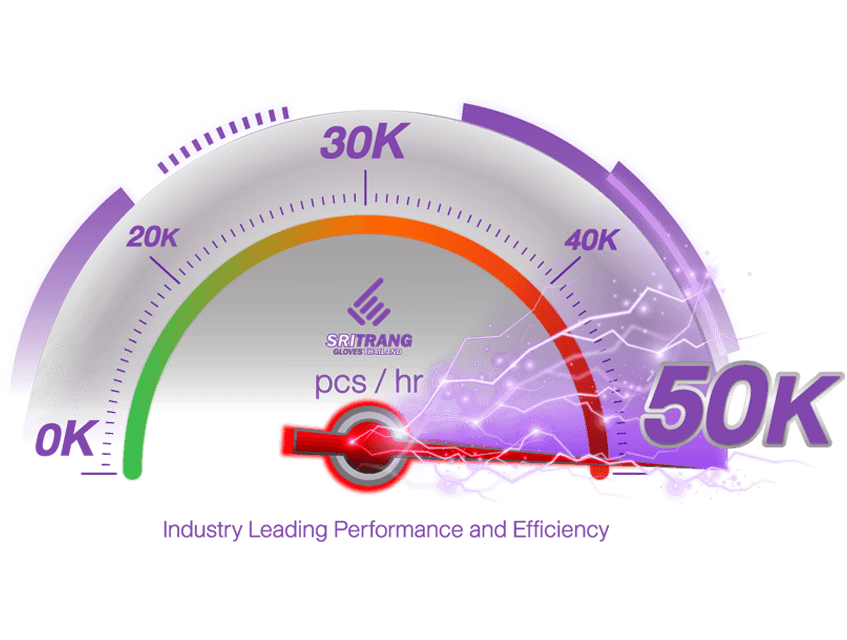 Fast and Hygiene Automation process
With our in house knowledge in engineering of gloves production machine. Our machines are highly efficient and never stop improving. Gloves production line are continuous chain dipping machine. With automation process, it help to prevent contamination and ensure the hygiene of the line. However with all these machine, we still need supervision from our expertise to make sure that it producing gloves with quality.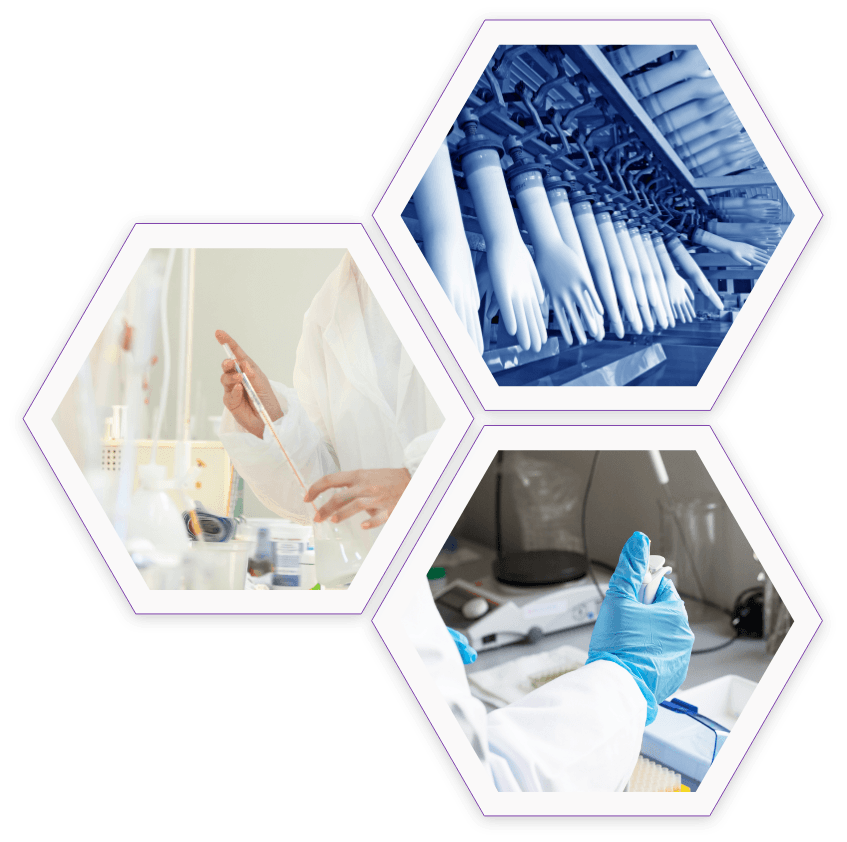 Intend quality control
Disposable Gloves are normally test for pin hole by 2 type of method, air test and watertight test where watertight test are recognize by most of standards. Alternative are screening machine which are not as popular as the 2 method.
Apart from pin hole, glove quality control are separate by AQL level (acceptable quality limit). These method are based on the percentage ratio of acceptable quality gloves in one batch. AQL level are control by standard chart which the lowest number mean the most acceptable.
The final process before are deliver to user around the globe
There are variety way of packing gloves into packaging. At Sri Trang Gloves (Thailand) we offer both manual and automated packing for our users around the globe.
The most popular way of packing gloves into box is the layer packing. This maybe varies from different producers. Alternative box packing type is called the flat pack. This is done by flat laying each glove on top of each other to form a neat and easier for users to pull out gloves.
After packing, our gloves are store with care in Warehouse ready to be export to the world.