Not just Latex, we are also expert in Nitrile
Apart from Latex gloves, Sri Trang Gloves (Thailand) has been producing Nitrile gloves, using rigorous sourcing and testing to ensure that every Nitrile from our suppliers is up to STGT standards.
Our Nitrile examination gloves offer added value to users in term of "comfort & elastic feeling" as well enhanced protection against chemicals, and have been tested for resistance to selective chemicals and chemotherapy drugs (ASTM F739)*
Our Standard Nitrile Examination Gloves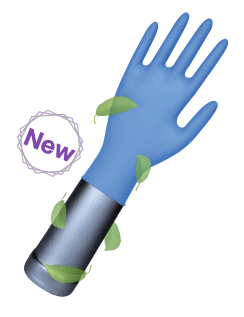 Sense Nitrile Powder-Free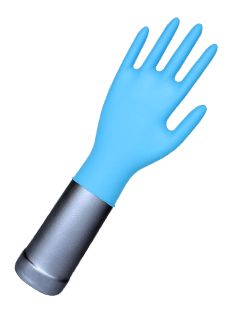 Force Nitrile Powder-Free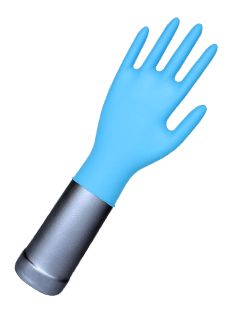 Balance Nitrile Powder-Free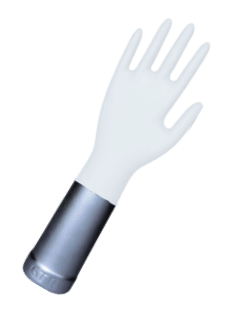 Comfort Nitrile Powder-Free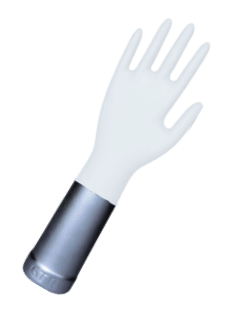 Comfort Plus Nitrile Powder-Free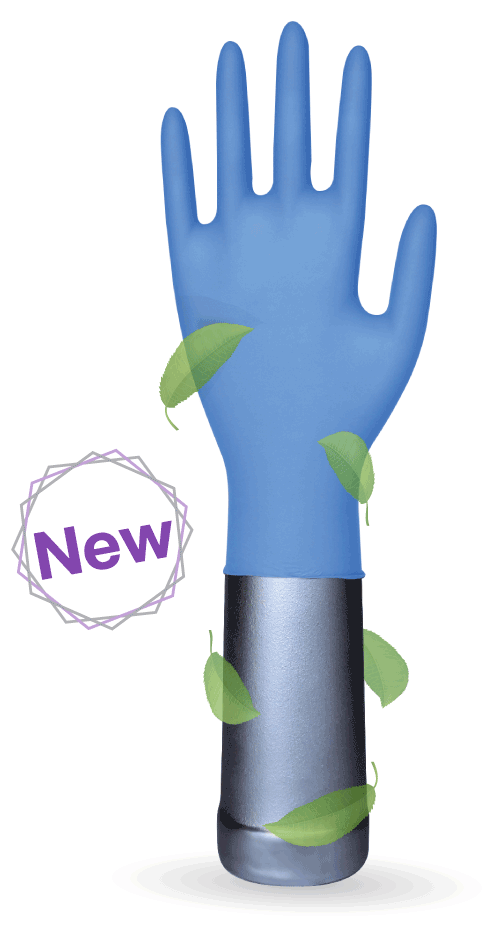 Sense Nitrile Powder-Free 2.5g
---
Our Sense Nitrile Glove offers the best combination of extreme friendly comfort (with our latest soft nitrile formulation) and furious reliable hand protection (EN455/ASTM D6319 compliance & certified Category III PPE) while improving the sustainability of nitrile gloves. With our vigorous effort in producing the newest generation of nitrile gloves, Sense yields unparalleled flexibility and tensile strength (over 40MPa) that surpasses even some of the thicker nitrile gloves out there in the market. The Sense nitrile gloves provide users with the outmost confidence as they go around with their daily work routine like medical examination, preparing solutions in laboratories or preparing food in the kitchen.
Sense Nitrile Glove is today's lightest, gram per gram, EN455 and ASTM D6319 compliance glove. By using less material, this glove contribute to a more sustainable resources and leaves less carbon footprint from upstream to downstream in the life cycle of the product. Furthermore, like all other gloves produced by Sri Trang Gloves, Sense Nitrile is manufactured by utilizing 100% biomass.
Properties
Average

M size

Length 240mm


Complied to
For more of our Products please contact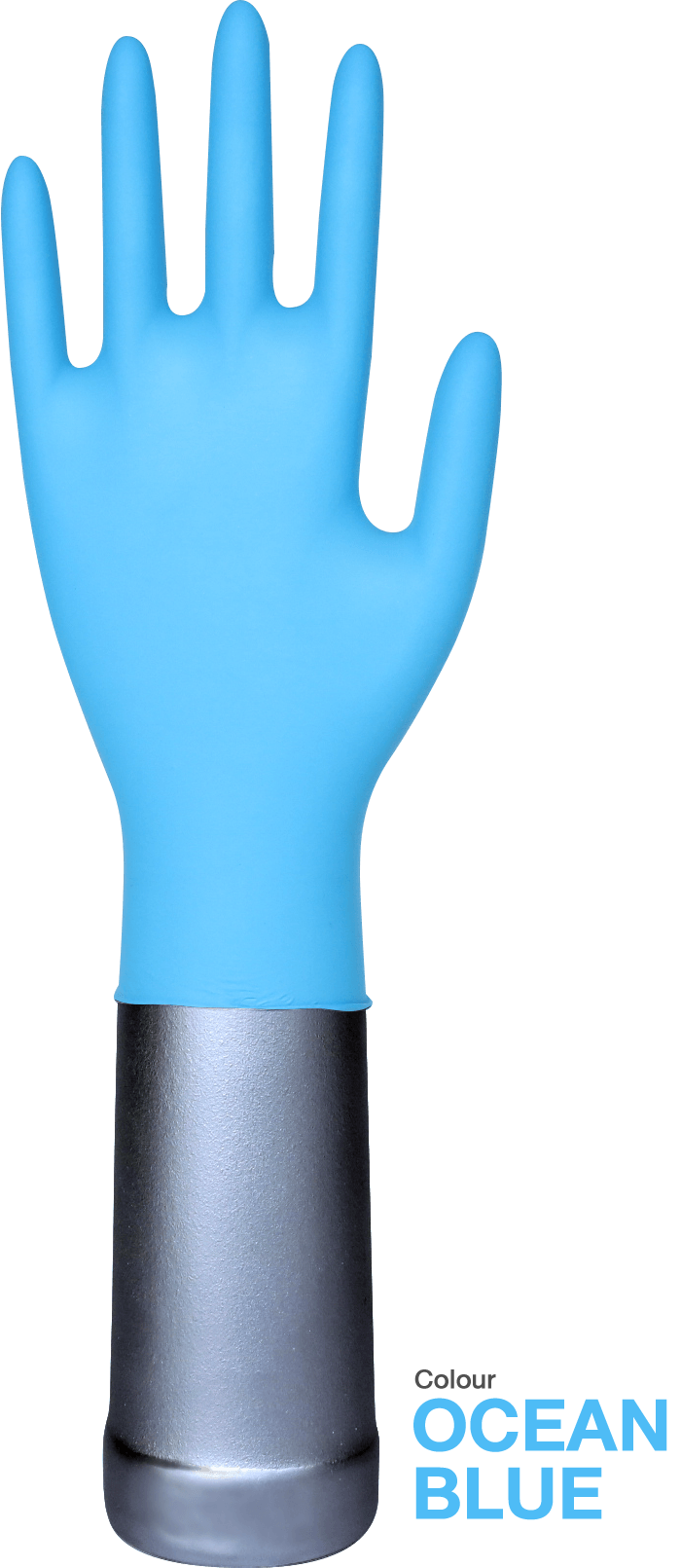 Force Nitrile Powder-Free
---
The tank of disposable nitrile gloves, a powerful protection against all kinds of harm. This heavy-duty protective glove, which also fulfills all food contact and medical requirements as well, including the European, American and International standards, protects its users in industrial environments and is suitable for specialized laboratories and manufacturing environments, with challenging substances on all the surfaces around. This easy-to-don solution has high values of tensile strength and permeation protection, isolating the skin reliably against dangerous applications from any hazards on the outside.
Properties
Average

M size

Length 240mm


Complied to
For more of our Products please contact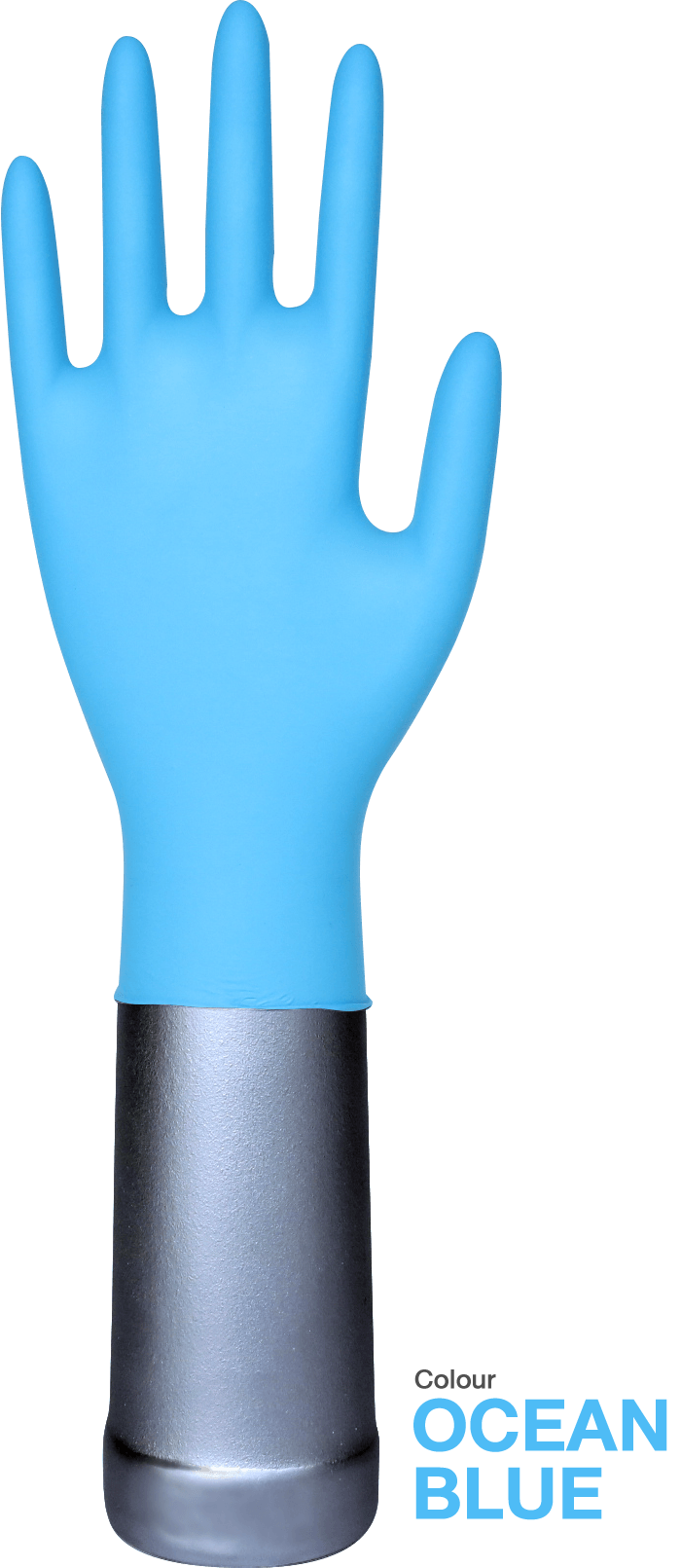 Balance Nitrile Powder-Free
---
This legendary product is famously used in laboratories worldwide. Its balance of protection and tactile sensitivity convinced users at all different kind of applications. While it can be used as a medical examination and category III protective glove, this latex-free protection comes in handy, while you work on glass equipment in laboratories or kitchens. The finger-texturing allows optimal performance by a high a degree of sense of touch throughout the glove film. The finished surface allows grabbing of any smooth and wet surface without losing grip to it, while protecting from any surroundings that should not come in contact with bare skin.
Properties
Average

M size

Length 240mm


Complied to
For more of our Products please contact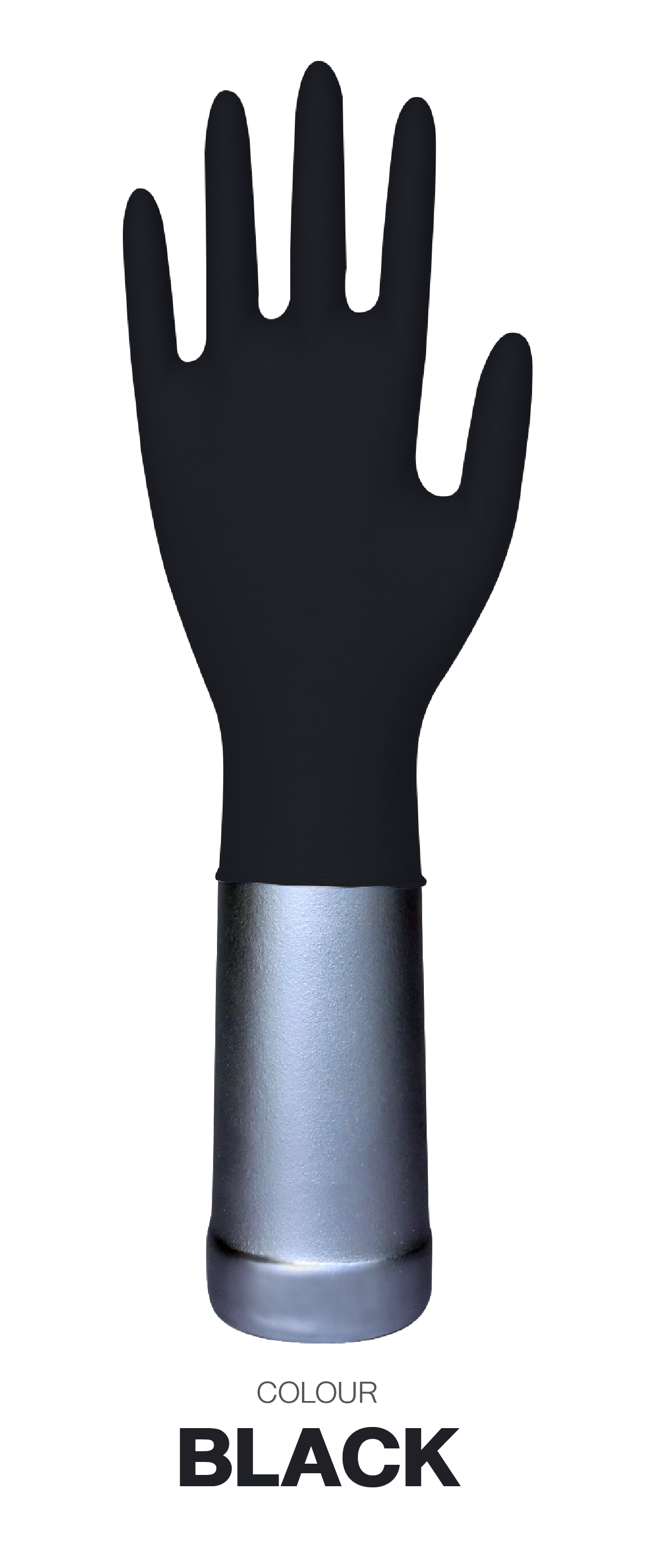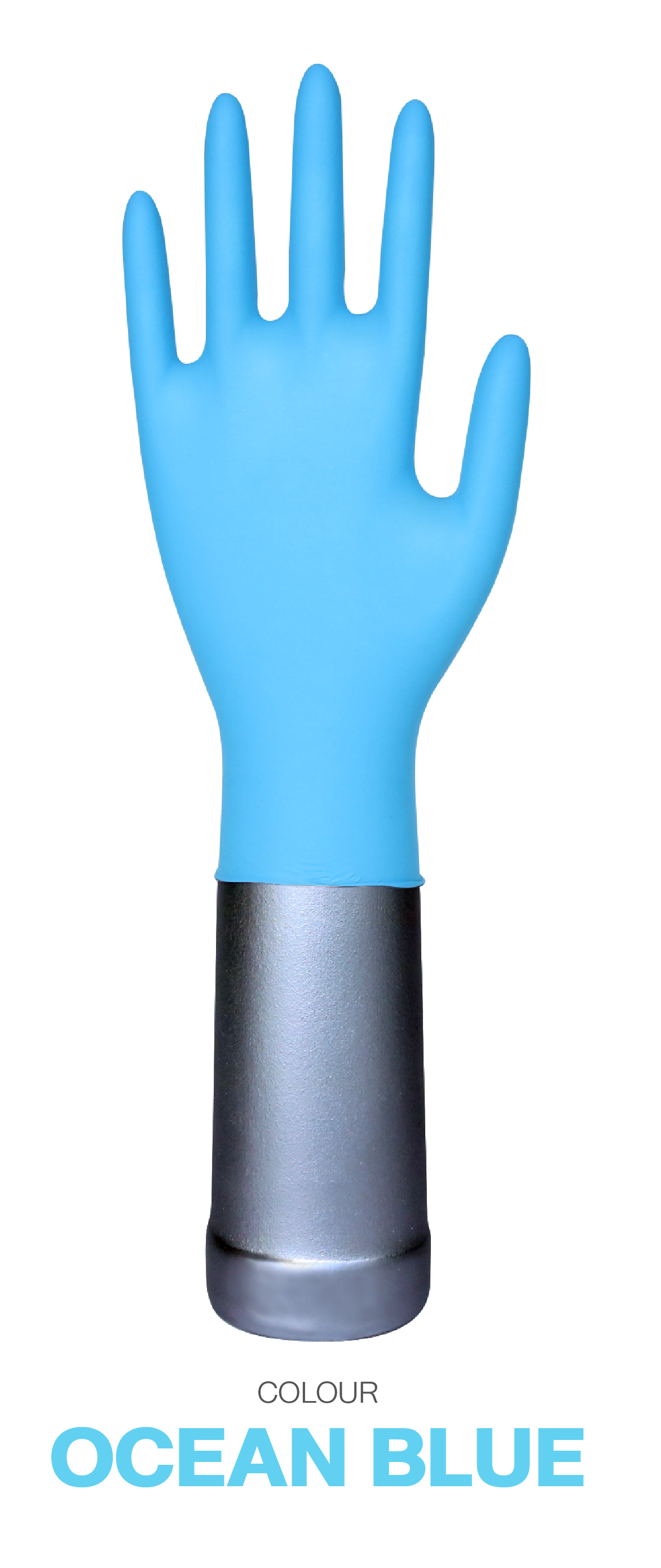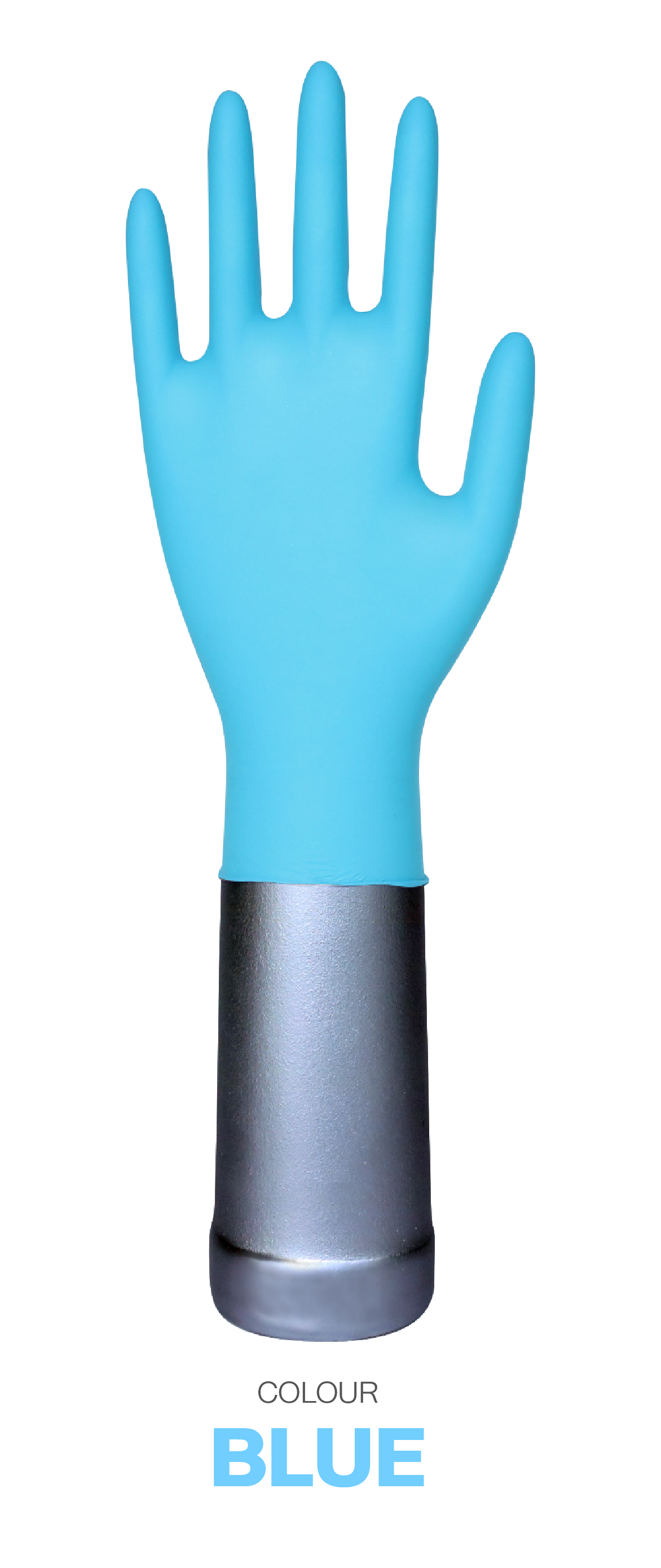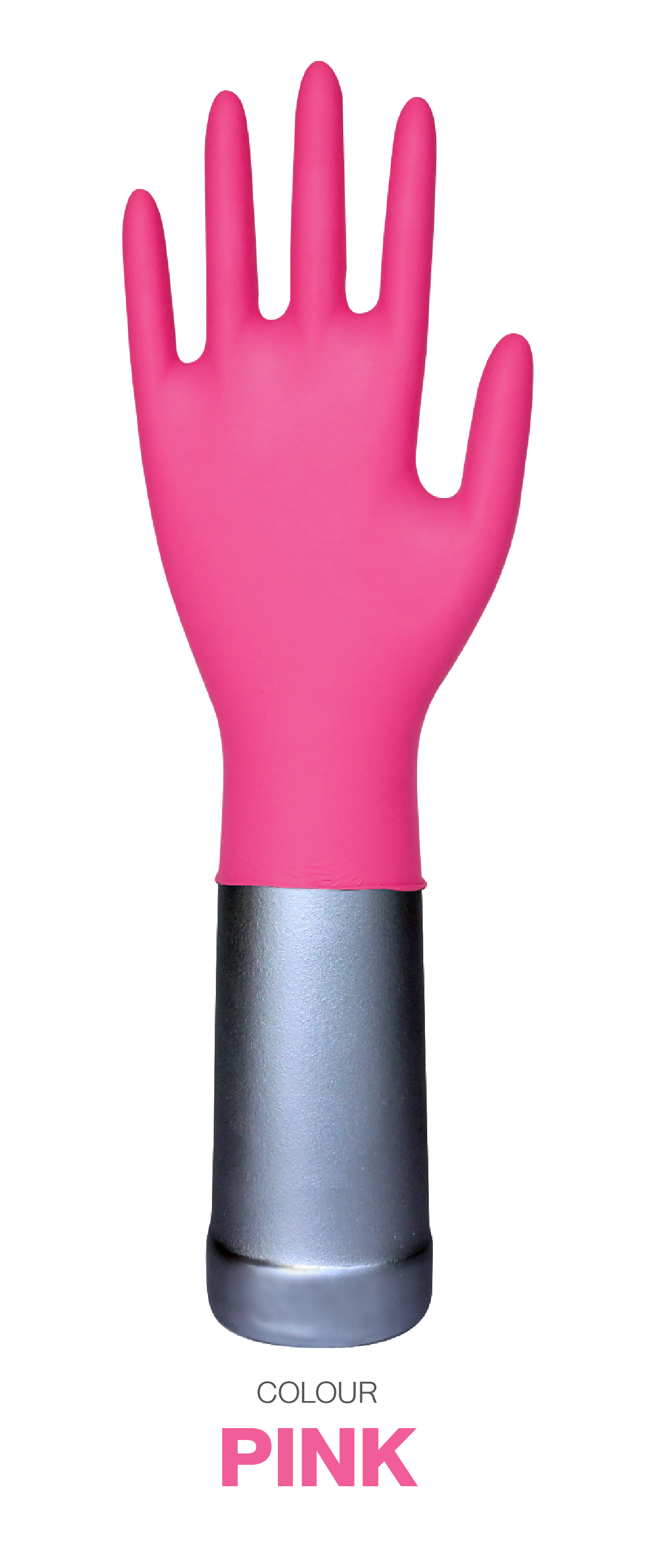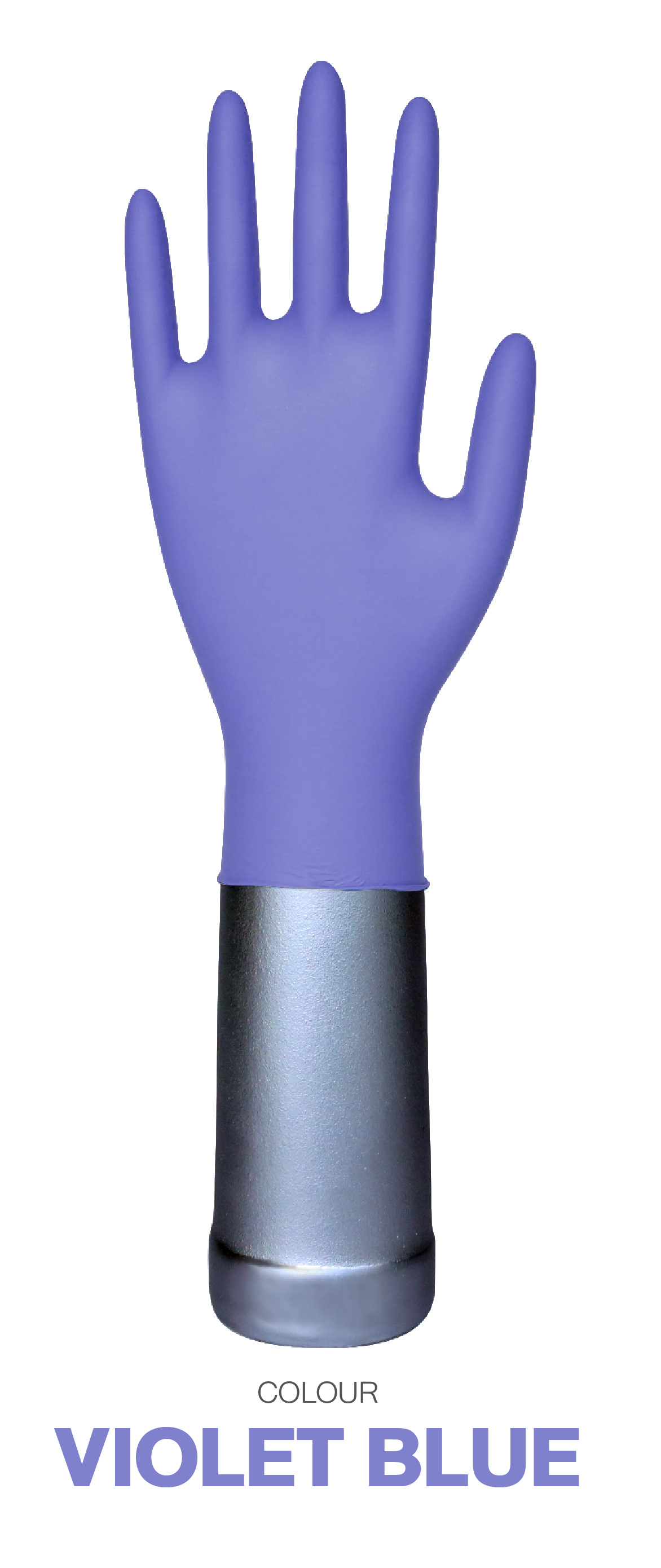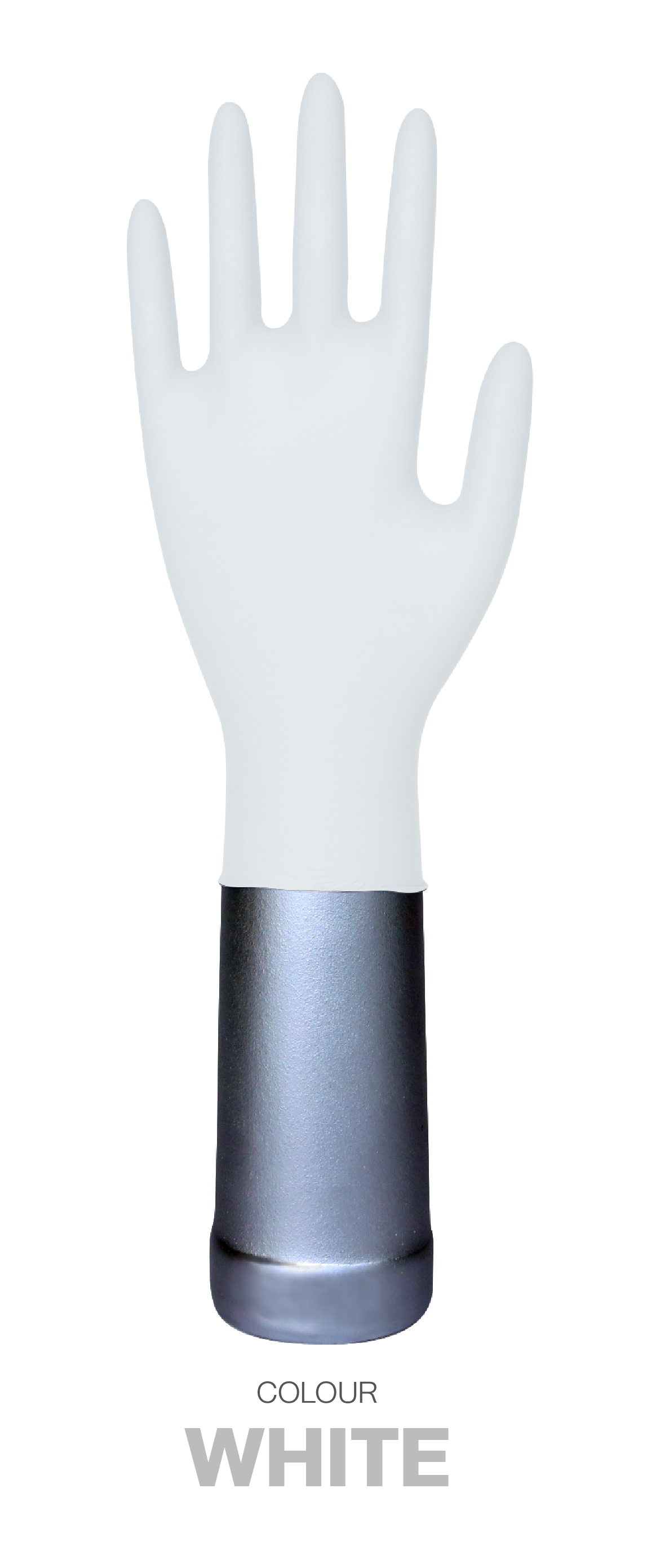 Comfort Nitrile Powder-Free
---
Our Comfort Nitrile PF are ideal for those who love reliable protection with great skin alike comfort and reduced fatigue in your hand. It is designed to provide a reliable solution to cover all application areas, commonly encountered anywhere in medical application area. This is why the product extends the range of covered fields by typical medical, protective equipment and safe food handling applications. While the comfortable, soft nitrile has many advantages, its worldwide acceptance is for sure the biggest account on the "pro".
Properties
Average

M size

Length 240mm


Complied to
For more of our Products please contact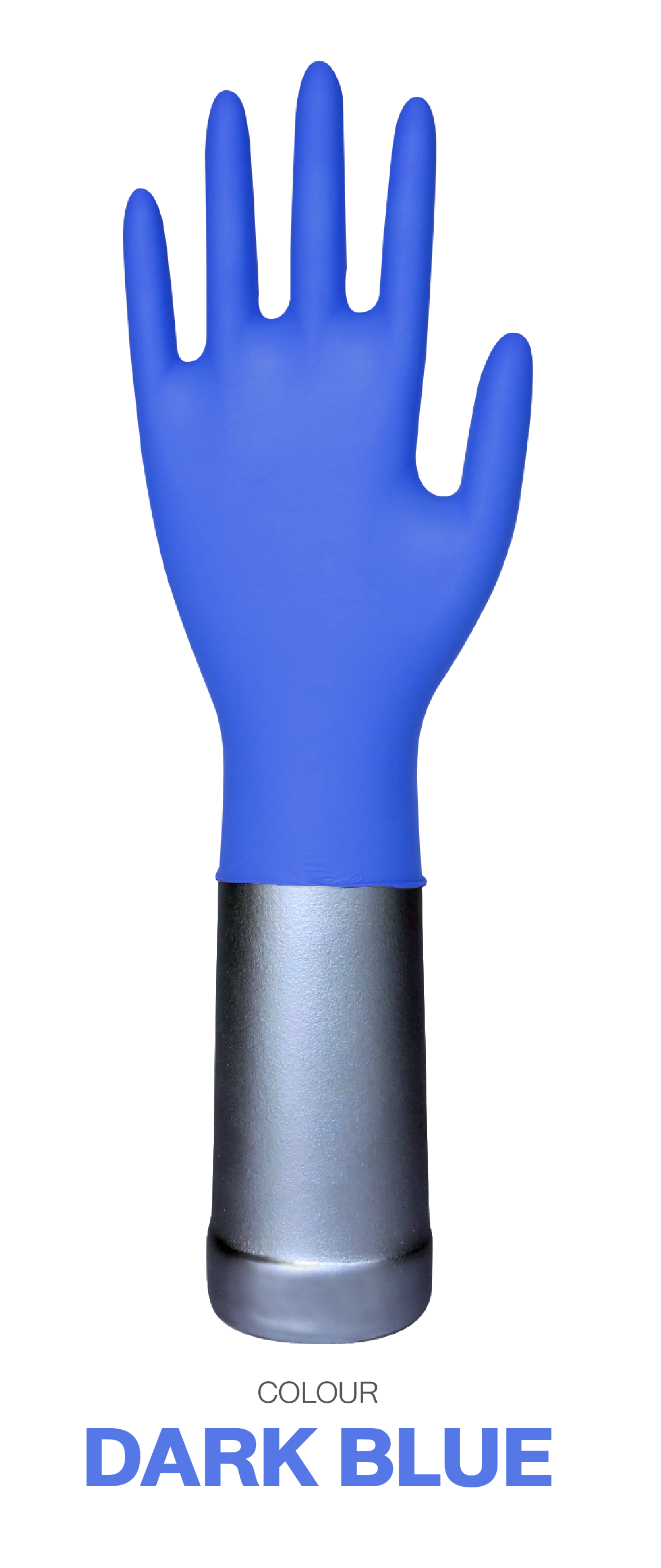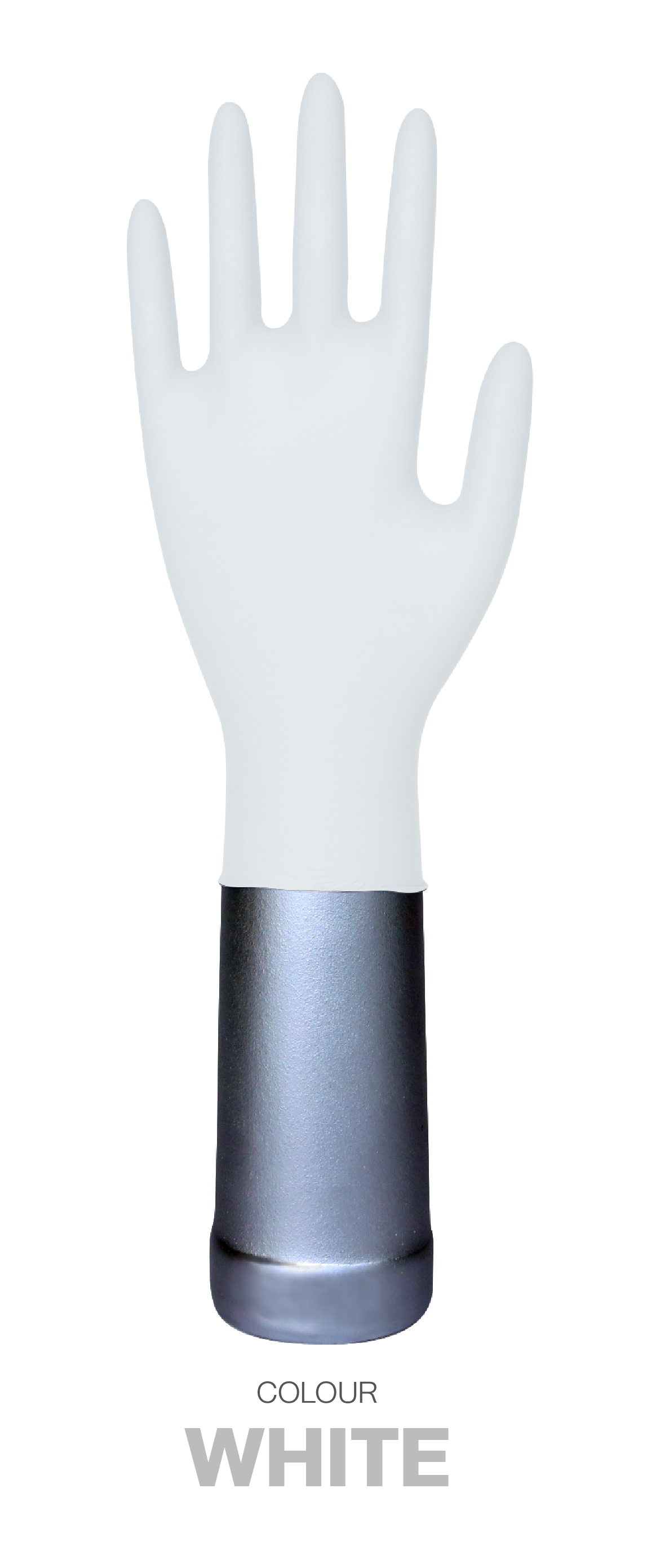 Comfort Plus Nitrile Powder-Free
---
This Comfort+ Nitrile PF is designed to let you forget you are wearing gloves. While other products might feel like a second skin, this technical marvel provides the feeling of having barely anything on the hand, while still achieving all performance requirements for medical device applications. This enhances the tactile sensitivity to the level of mimicking bare hands. With our technology and research, we created this thin film of nitrile that give reliable protection suitable for any superficial medical examination, food preparing or protection against short term contacts in laboratories. This product provides the most efficient use of resources, decreasing the waste of material per piece to an absolute minimum. With its improved design and related wall thickness, the product remains soft and flexible, although reaching examination gloves tensile strength performances for American and European standards. This solution provides the current state of the art of glove designing and combines decades of experience with the hunt for innovation.
Properties
Average

M size

Length 240mm


Complied to
For more of our Products please contact
Our Latex Powdered and Latex Powder free are design for various user from Medical application to food and industries where Hand Protection is needed.