Our Social Responsibility during Covid-19
As the spread of the COVID-19 create negatively impacts the economy and the lives of people around the world, Sri Trang Gloves has taken this as extreme seriousness and immediate support in the fight against COVID-19 for the wellness, safety and confident of our employees, communities, products, and consumers.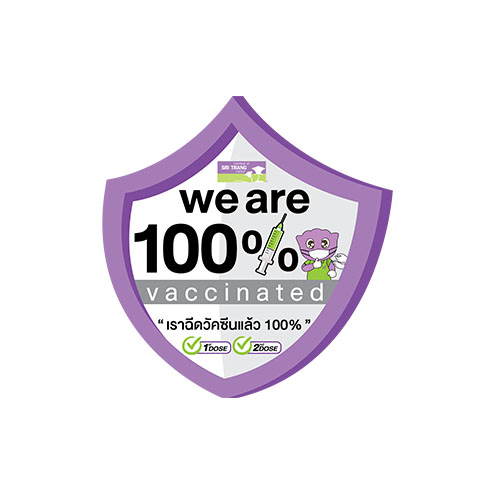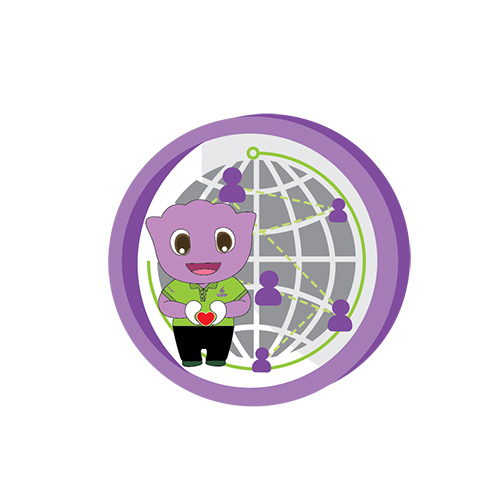 Our people
100% vaccinated.
Pressing ahead with its campaign to provide inoculation to all Southeast Asia based employees of the Sri Trang Group of Companies against Covid-19 with vaccine. Sri Trang Gloves (Thailand) Pcl. reached its goal of 100% jabs for its entire work force of 11,000 employees in production plants and Southeast Asia offices. The second jabs will be given at the end of July.
Most recently, Jarinya Jirojkul, CEO of Sri Trang Gloves (Thailand) Pcl. (STGT), pledged to implement the group's ESG policy, which pays special attention to sustainability in business while treating employees with fairness in accordance with human rights and transparency principles.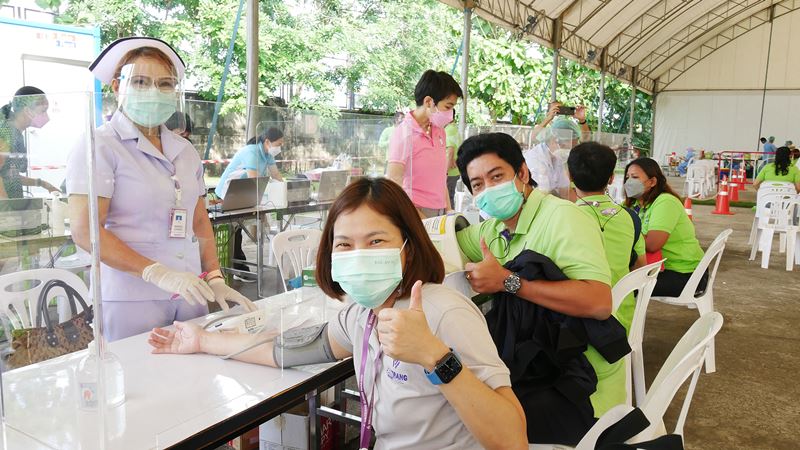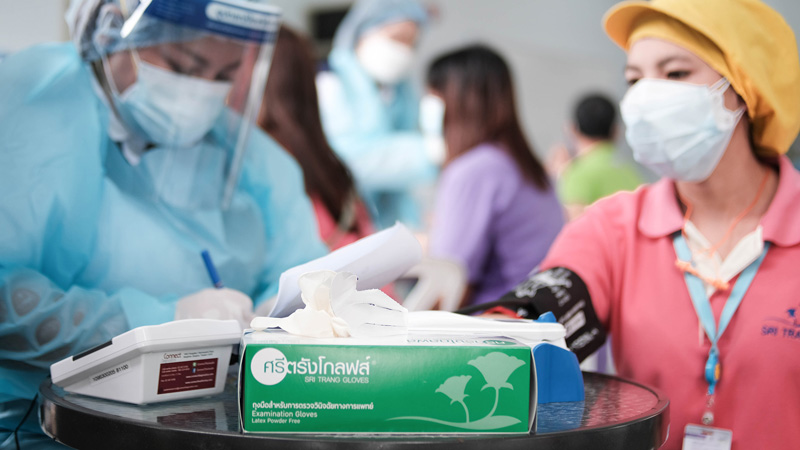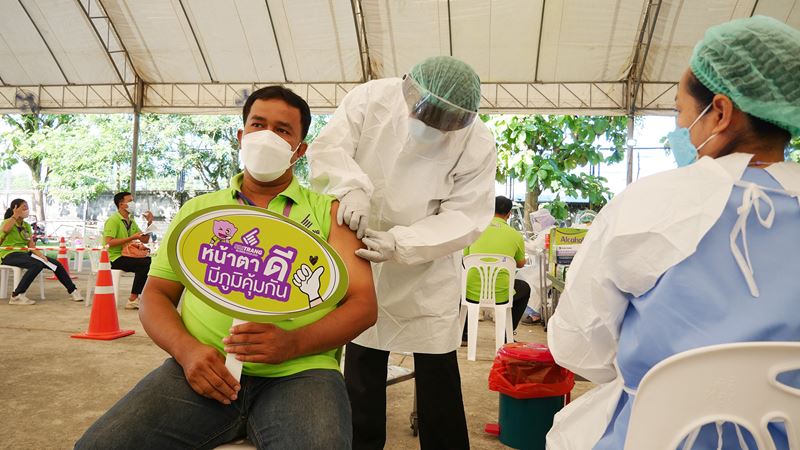 The companies have launched Covid-19 vaccination program to all Southeast Asia based employees and their family members as well as select employees of suppliers and trading partners. At the same time, the Sri Trang Group will continue earnestly to acquire additional doses of alternative vaccines for its employees and families in Thailand and abroad as well as select members in its supply chain to build confidence for all concerned and to help the countries overcome the current Covid-19 crisis as soon as possible.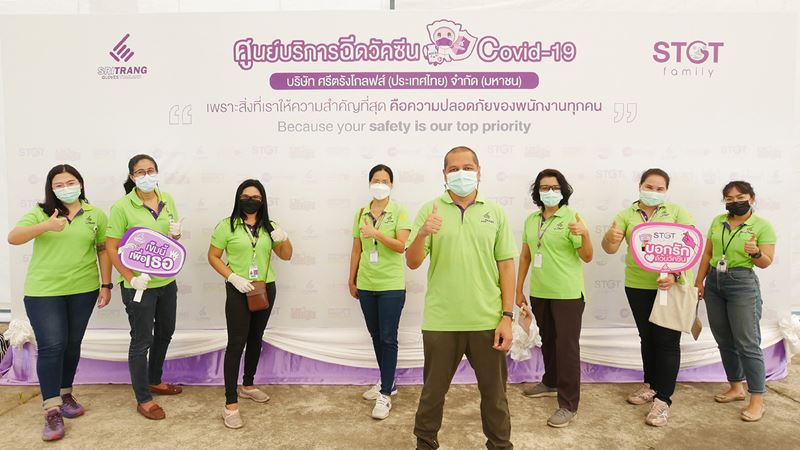 Prevention and facility
Since the Covid-19 outbreak, strict screening and preventive measures have been implemented, including the following: temperature screening of all employees before entering work areas as well as dormitories; random temperature checks of personnel during the day; requiring hygienic face masks while on duty; implementing social distancing; providing cleansing alcohol for all personnel; requesting employees cease interprovincial trips to at-risk zones and to inform superiors if a trip becomes necessary.
Regular disinfection of various spaces, such as dining halls and employee dormitories, has been increased from monthly to weekly. Recently, the company has also included surrounding communities in its disinfection schedule.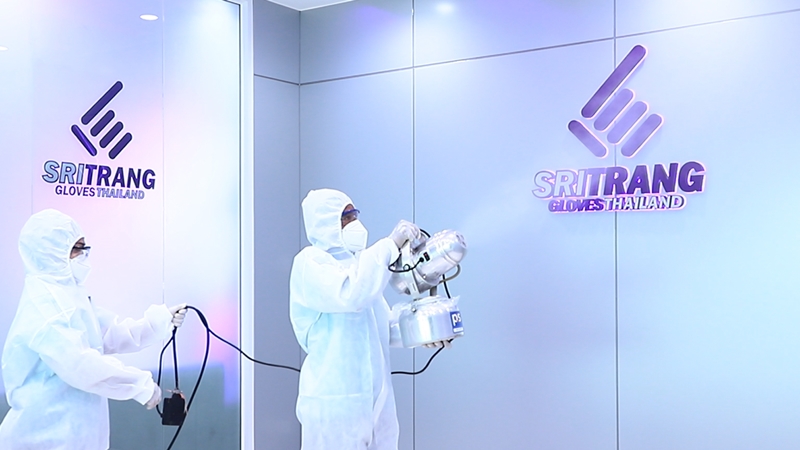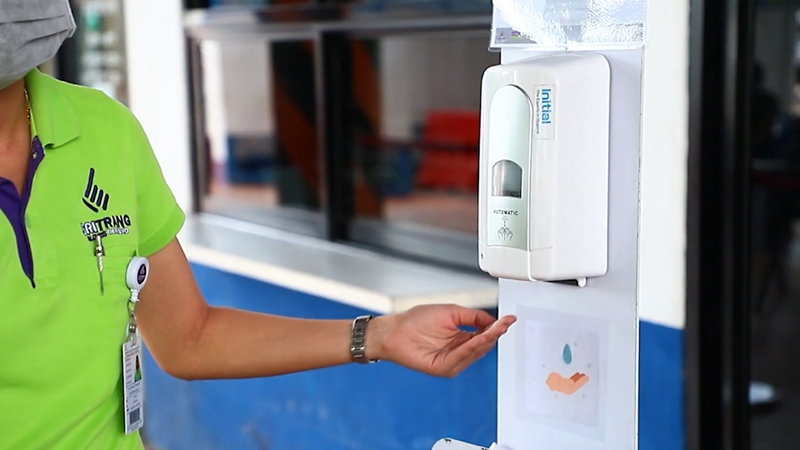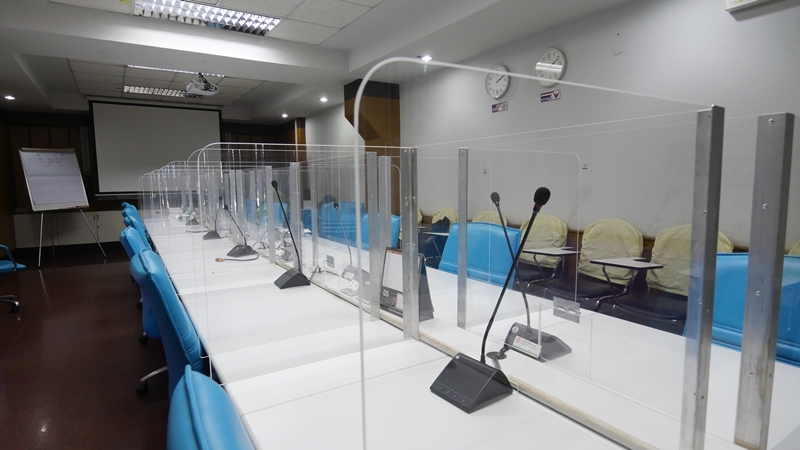 Foreign worker and accommodation
It has been Sri Trang Group's policy since 1987 to ensure all our foreign workers have proper work permits, travel documents and are treated fairly as our local employees follow our commitment to responsibility employment. They are provided with proper housing with each unit accommodating no more than 3 persons. In addition, from Covid-19 outbreak. Access to living quarters are strictly regulated and movement monitored to prevent unauthorized access.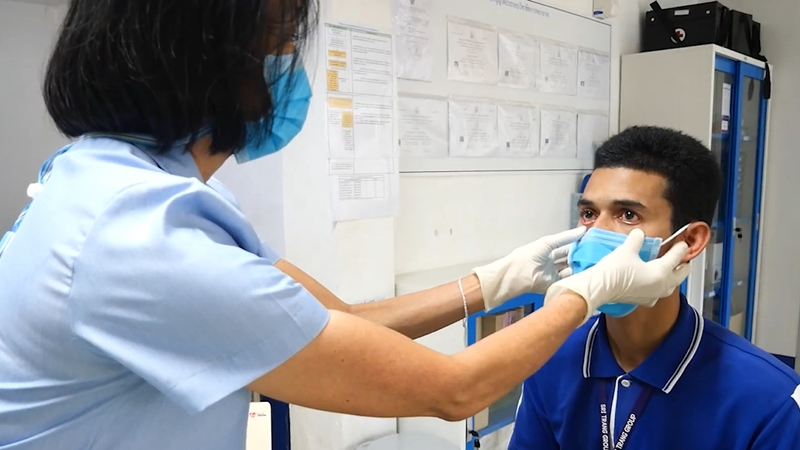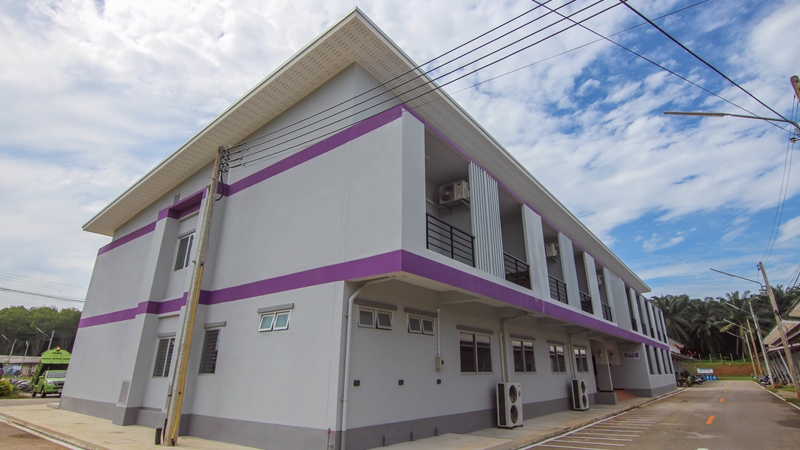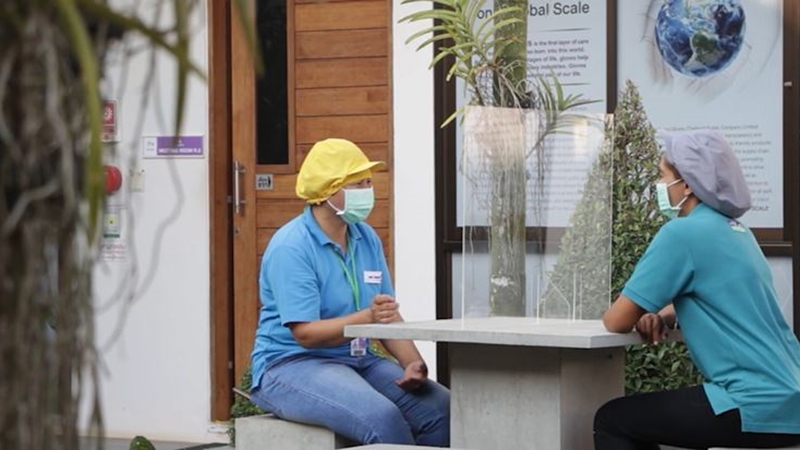 Our community
For Humanity (donation)
As a leading medical gloves producer. It is our responsibility to help the country and Thai people to overcome the new Covid-19 outbreak by launching project. Called "Sri Trang Group Sharing Love to Communities", the project aims to donate millions of latex examination gloves to the public through provincial governors, the Ministry of Public Health, related agencies and direct to those in need throughout the year.
As Covid-19 continues to spread since the outbreak began over a year ago, a large number of people have been infected, and suffered. The Sri Trang Group has been aware of the need to get involved and lend a hand. It has now launched the "Sri Trang Group Sharing Love to Communities Year 2" project, a continuation of the project first carried out last year.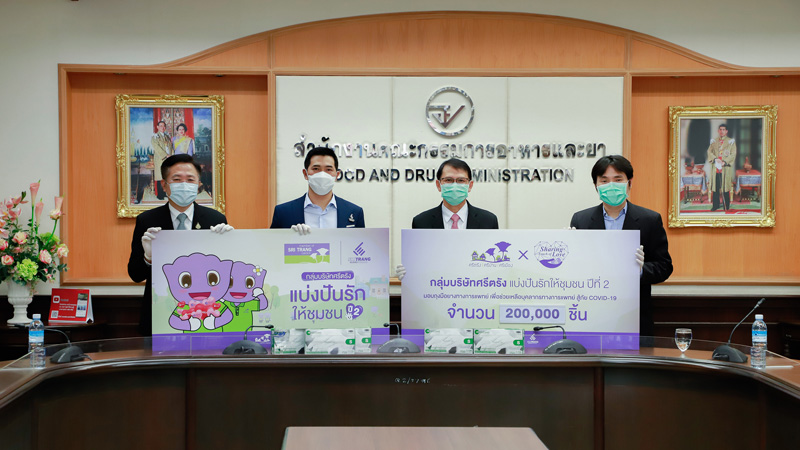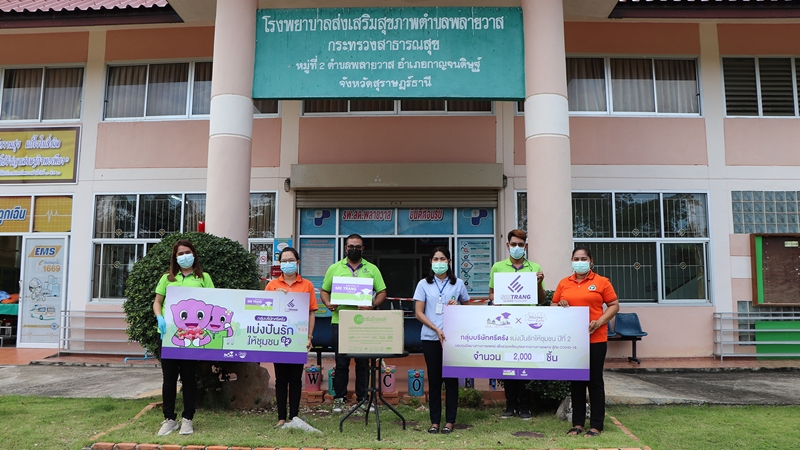 Aiming to show support for and solidarity with communities and the society at large, the project last year donated gloves for medical purposes to provincial governors, the Ministry of Public Health as well as a wide range of organizations, including hospitals, field hospitals, health and hygiene centers, foundations, vaccine inoculation stations, , prisons, various social service centers and direct to medical and communities frontlines. Donations also included items of necessity, such as relief packages, food, bottled water, and personal protective equipment.
In addition, the project carried out an anti-virus disinfection program, spraying disinfectant not only within the company's compounds but in communities around the plants as well. . The company thus far has continuously implemented more than 200 projects to improve the quality of life of community members.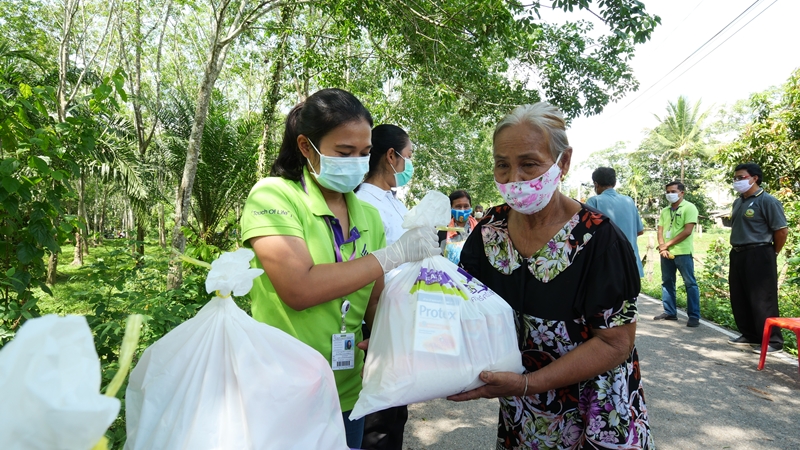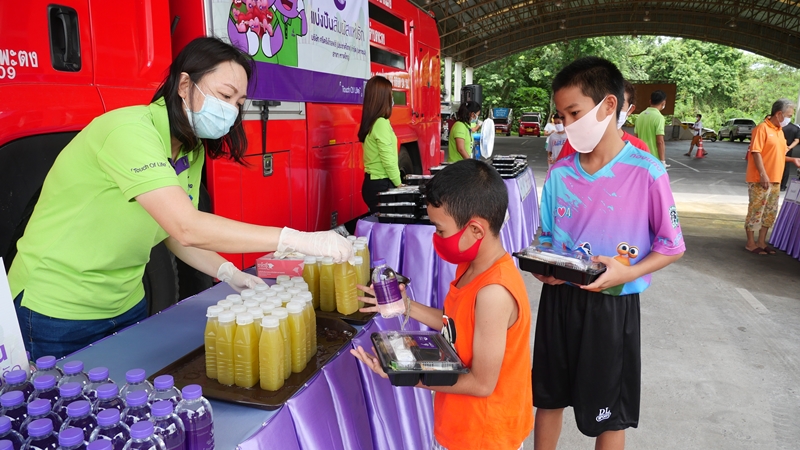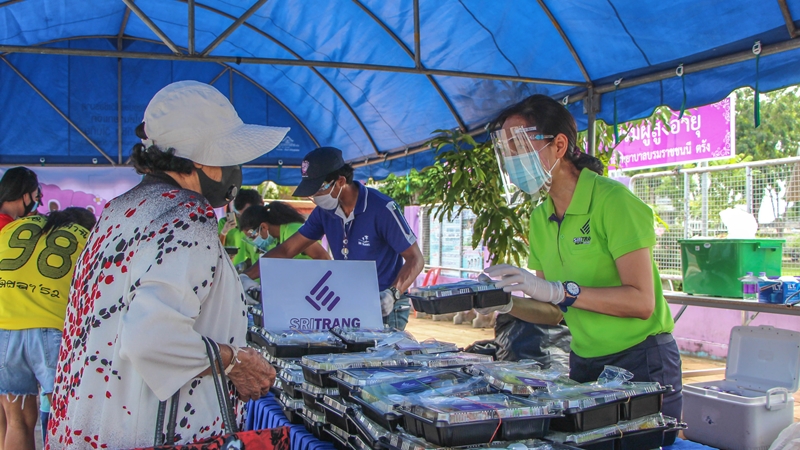 Provide Free Vaccine to community
STGT CEO Ms Jarinya Jirojkul, said, "The prolonged Covid-19 pandemic has been very challenging for all and STGT is committed to doing our best to provide our employees with a safe environment to work in and protect them from the potentially ravaging effects of the virus. This corporate booster vaccination programme will help to ensure continuity of protection without their having to wait for their allotted time in the national booster vaccination drive."
Part of the booster doses will be allocated to family members of its STGT employees and to communities located in the vicinity of its manufacturing facility in Had Yai, Songkhla, Thailand, as an extension of the "Sri Trang Family Project" and "Sri Trang Group Sharing Love to Communities" initiatives. In previous engagement activities under these two initiatives, the Company donated gloves, masks and other medical necessities to the families and communities.
"STGT's culture of giving is built on the belief that our success rests not only in the resources that we have but also in our ability to support and contribute to the communities that we operate in. We are glad to be able to share some of our booster vaccine doses with our communities, and we hope that recipients of these vaccines will be able to regain some form of normalcy in their lives sooner rather than later," said Ms Jirojkul.
Our Products
Production
The Company has in place the strictest health and hygiene measures at every stage of the production process. Before entering the factory area and the production lines, all employees must go through a temperature screening and sanitization checkpoint. Employees also have to wear a mask, wash hands with soap and disinfectant, put on a gown and hair covering to prevent any contamination. Throughout the shift, alcohol is sprayed periodically. The Company utilizes an automated production process that involves high heat and a cleaning process that complies with the GMP (Good Manufacturing Practice) certification.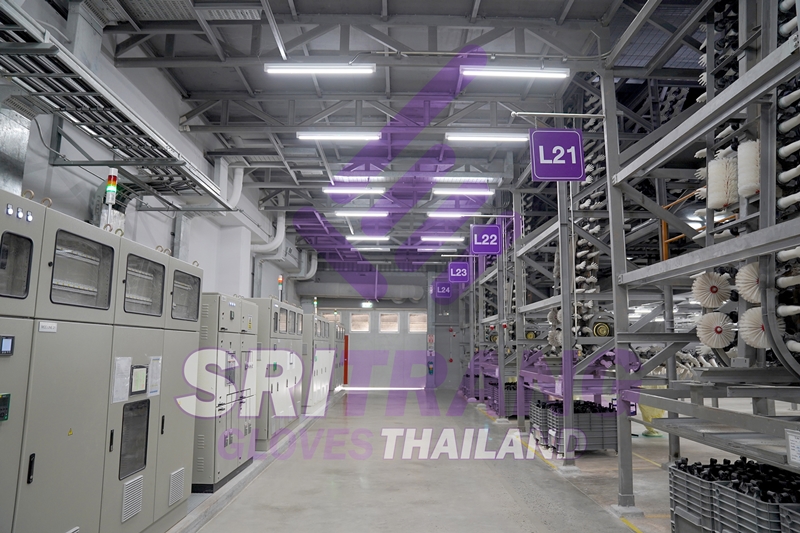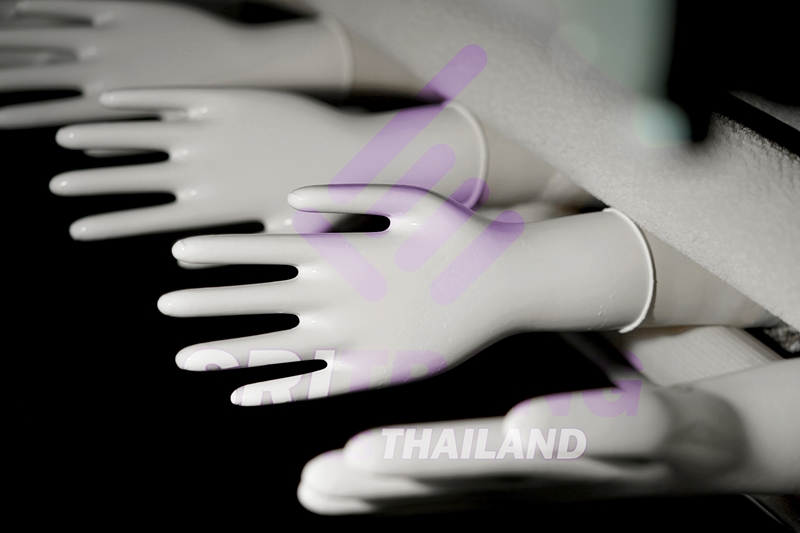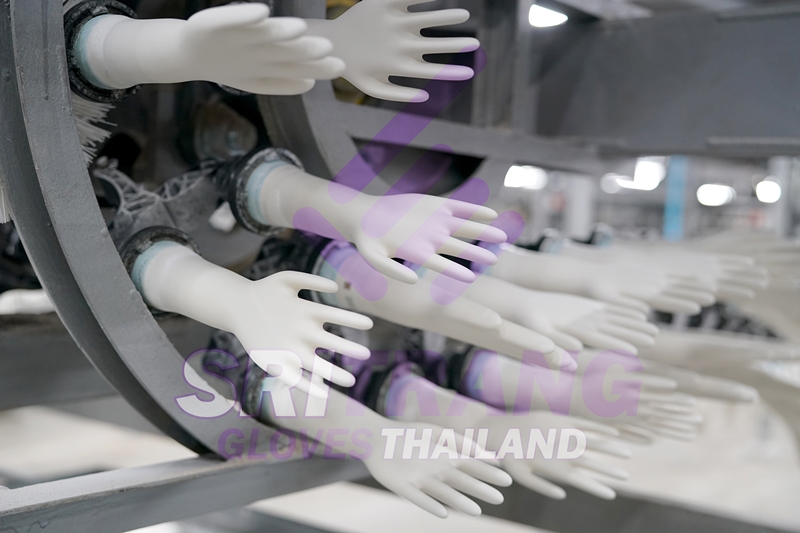 Packing
Employees responsible for the packing of gloves must wear an attire that complies with the GMP certification, wash hands and disinfect before entering the packing area and use alcohol every single time before packing the gloves. The gloves do not come into direct contact with the employees and are subject to random testing to detect any contamination. Alcohol is periodically sprayed throughout the shift and employees have to wear a mask at all times and disinfect the area before the start of and during the shift to prevent any contamination. The gloves are packed into a sealed package. The shipping of gloves also complies with international standards and the storage area and the employees involved have to comply with the GMP certification and strict health and hygiene measures.
Product
Sri Trang Gloves would like to reassure all customers and users that the gloves produced by the Company comply with the most stringent safety standards.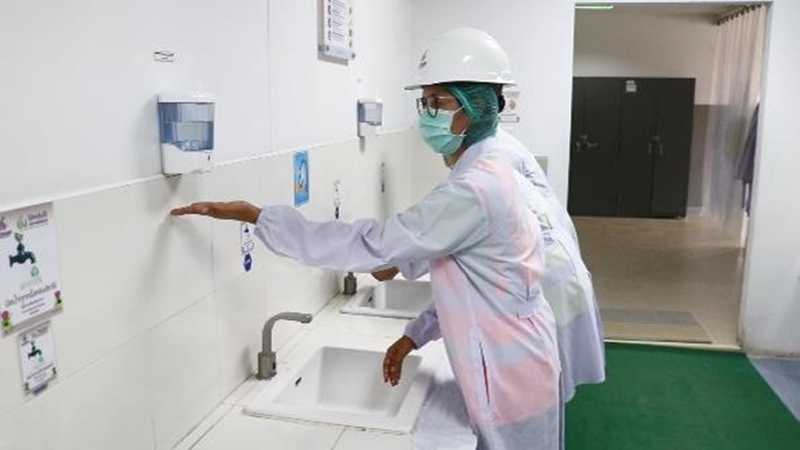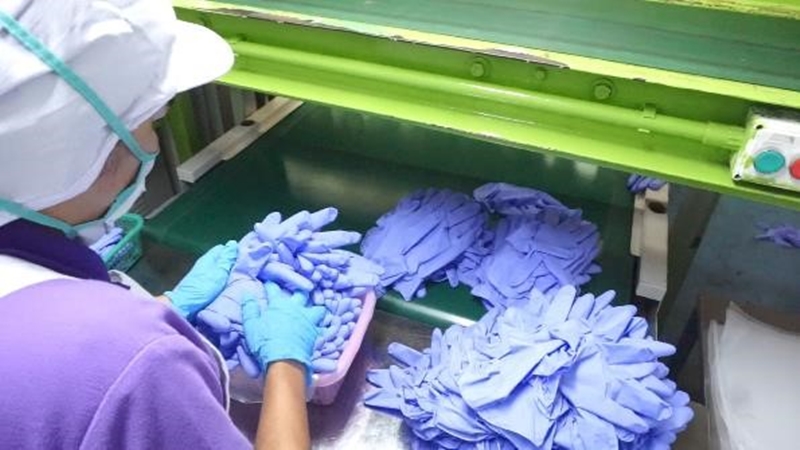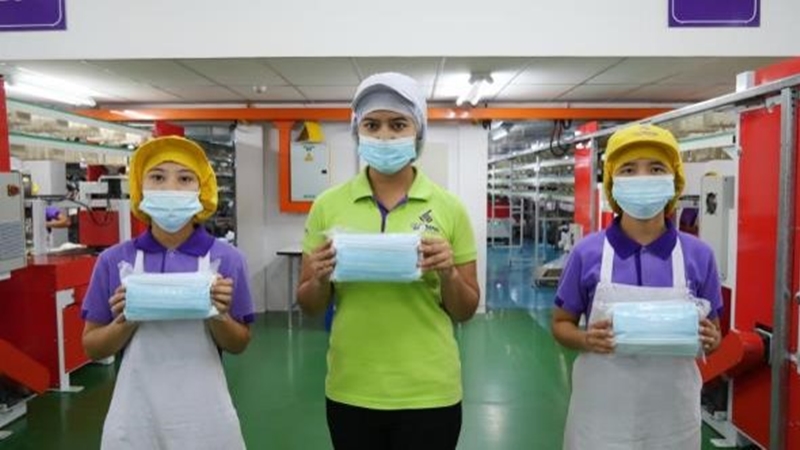 ศรีตรังโกลฟส์ มอบสิ่งของอุปโภคบริโภคต้อนรับเดือนรอมฎอน
Occupational Health, Safety and Environment